We all know how tourism is being more and more popular over that last few years. The accessibility to easy travel, and the promotion of cities to attract tourism has made tourism one of the fastest growing industries today, to the point it has raised and created problems for locals to a certain extent. Cities need tourists, but when the souvenir shops start taking over traditional places doesn't make locals very happy, and when certain tourists misbehave or dont know how to navigate local unwritten rules, the conflict is on.  In this fast moving economy technological companies have been getting the blame for some of this problems. This is the case with Airbnb and tourism. When the reality is that in Amsterdam 7% of all the tourists are Airbnb guests. 
With this context Airbnb approached us to create a campaign that could help raise their voice as brand to answer some of this false accusations and continue the conversation in a constructive manner. 
That is  why we created
Be A Dam Local
. A platform that will aim through the voice of real Airbnb hosts educate tourists on how to behave like a good neighbour in our city. We cast real hosts with real things to say, we interview them and photograph them to then create a series of posters and Digital OOH that give a real tips from locals to tourists to behave better in the city. 
This really simple budget campaign was so well received by Airbnb EMEA, they ended up cutting a 30" you can see below. 
To kick this off, we tried to find 2 hosts to write a letter to be published in newspapers writing whatever they thought it was their right to be Airbnb hosts. This letters being so personal from hosts themselves positioning as Airbnb defenders, it didn't take much time that politicians and the local news talked about it. and generated a much more open conversation that a bias single minded we are used to in the media.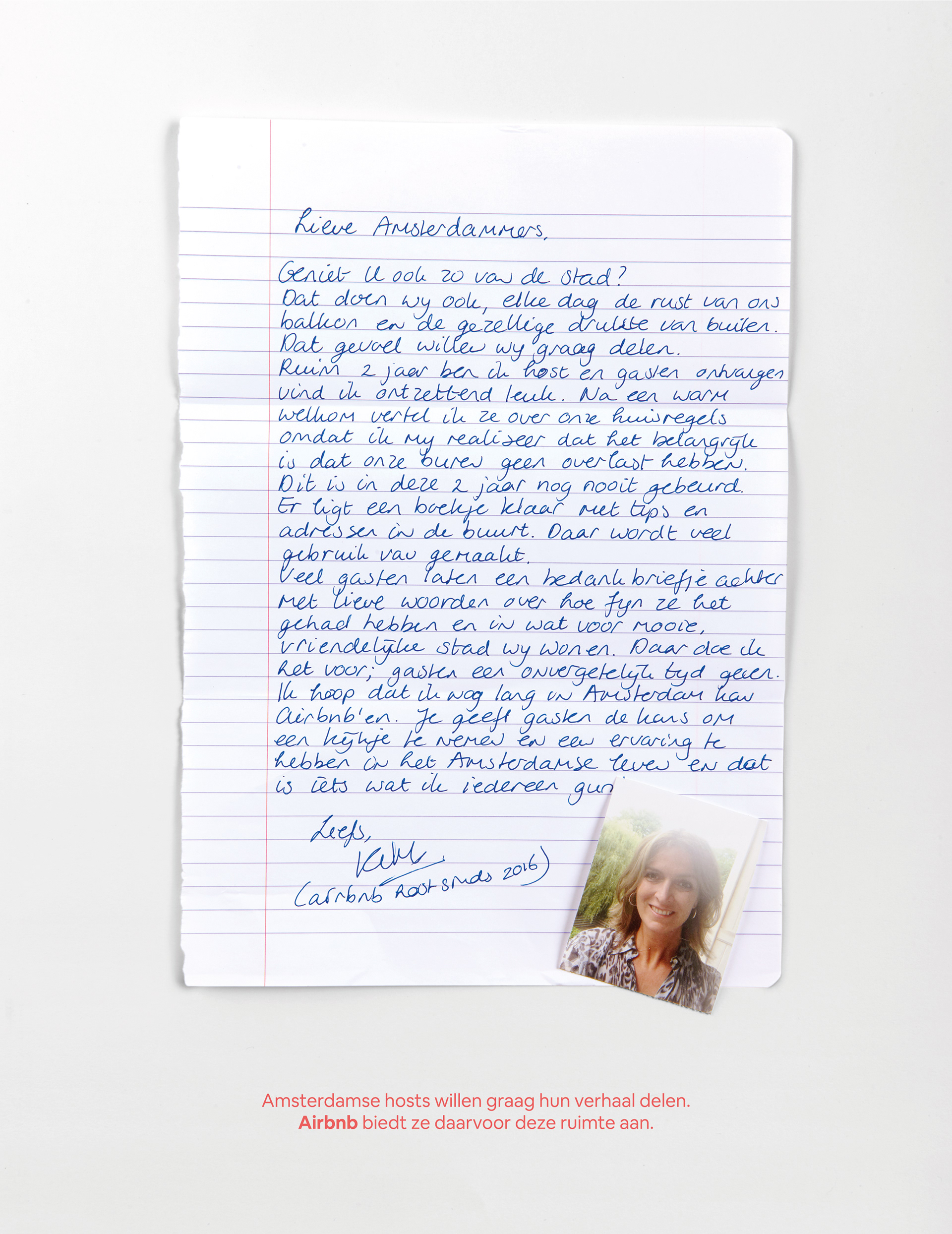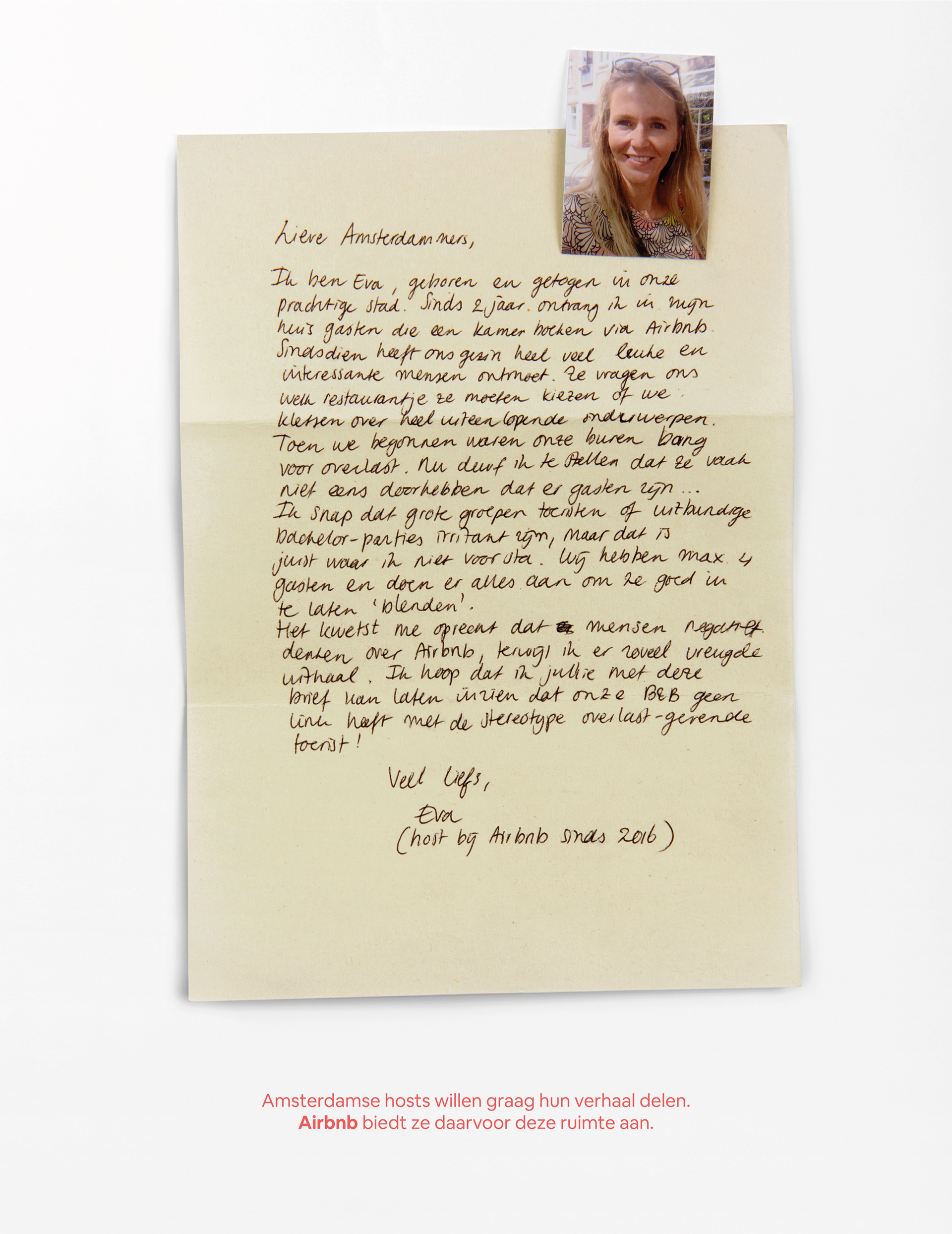 Below you can see special builds for digital out of home for Centraal Station giant screens.
Below all the single hosts with their tips on how to be a dam local.